Pro-Line Racing -
Item No.
PRO280503
1/10 Impulse F/R 2.2" 12mm Crawler Wheels (2) Black
Popular Impulse Wheel Style
3-piece Plastic Wheel Design Fits Pro-Line's 2.2" Crawling Tires
Molded-in Bead-loc Ring and Lug Nuts for a Scale Look
Wheel Made from High-strength, Durable DuPont Nylon
Fits 1/10 Rock Crawlers with 12mm Hex
(2) Impulse 2.2" Black Plastic Wheel Face
(2) Black Plastic Wheel Back
(2) Black Plastic Internal Bead-Loc Ring
(12) M2.5 x 8 SHCS
(4) Axle Adapter Shims & Washers
Quick Links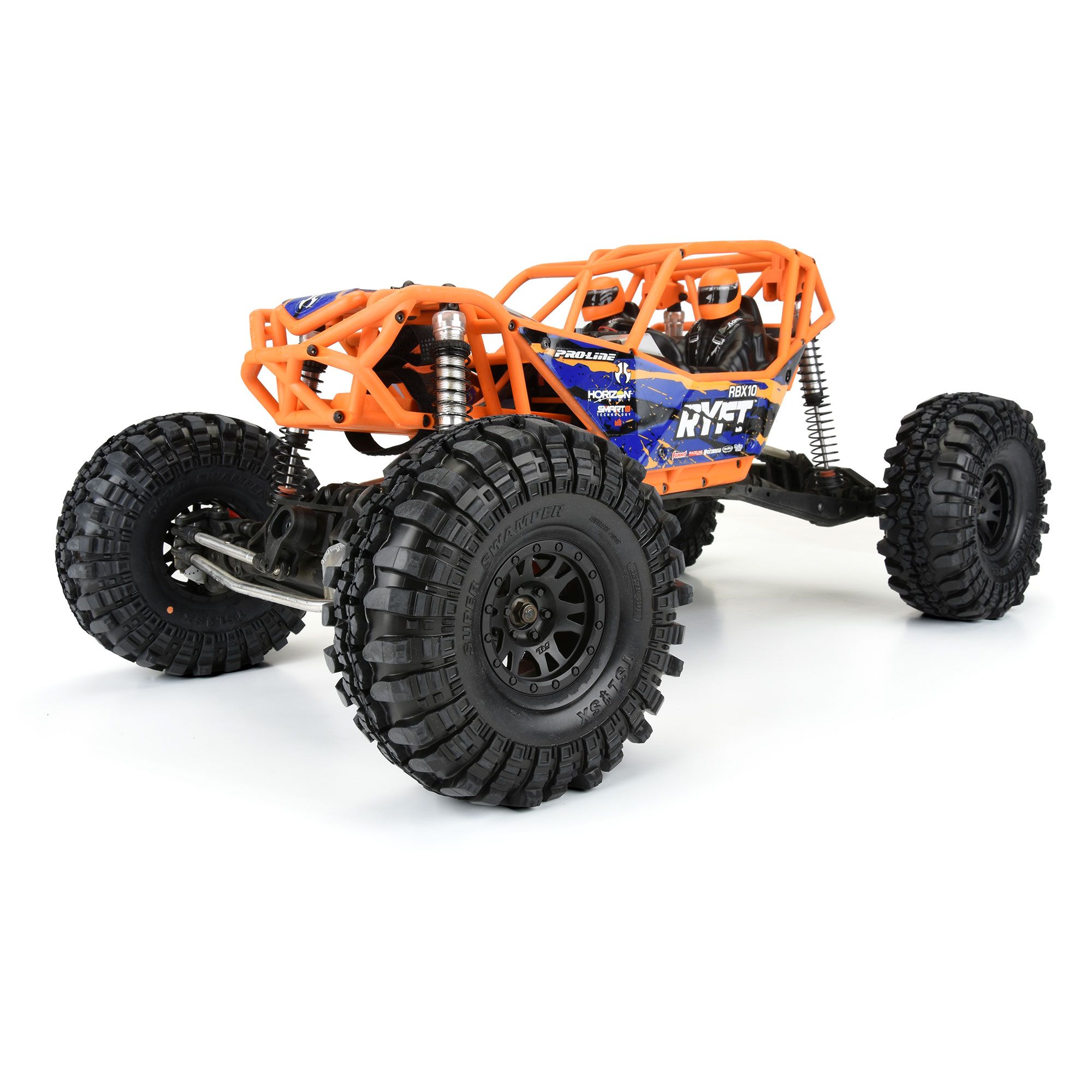 Overview
Pro-Line is proud to bring the popular Impulse rock crawling wheel styling to the 2.2" crawler segment! These black plastic Internal Bead-Loc Wheels are Proudly Made in the USA and are designed to not only look scale but to be super easy to use by only requiring 6 screws per wheel for mounting tires.
The unique 3-piece plastic wheel design bolts together in the back and locks on to all Pro-Line's full list of 2.2" Crawling Tires. These wheels are a direct fit on the Axial® Ryft™ (AXI03005, AXI03009) and will also fit a variety of 2.2" rock crawlers, racers & bouncers such as the Bomber™ (AXI3016) and Wraith™ Spawn (AXID9045) with the use of the included axle washers & shims.
Establish your presence with a set of Pro-Line Impulse 2.2" Black Wheels today!
Please note: All tires & wheels are sold in pairs, unless otherwise noted
PRO280503 | Impulse 2.2" Black Plastic Internal Bead-Loc 12mm Hex Wheels for Rock Crawlers Front or Rear
Features
Popular Impulse Wheel Style
Blacked-Out Wheel Color
3-piece Plastic Wheel Design Fits Pro-Line's 2.2" Crawling Tires
Molded-in Bead-loc Ring and Lug Nuts for a Scale Look
Wheel Made from High-strength, Durable DuPont Nylon
Fits 1/10 Rock Crawlers with 12mm Hex
Fits
Axial® RBX10 Ryft™ (AXI03005, AXI3009)
Axial® RR10 Bomber™ (AXI03016)
Axial® Wraith™ Spawn (AXID9045)
Product Fitments
No results for your given fitment filters
PRODUCT SPECS
Vehicle Type
Rock Crawler
Track Surface
Rock Crawling
Wheel Position
Front/Rear
Quantity Option
2 in a package
Inner Tire / Outer Wheel Diameter
2.2 in