Posted: 8/4/22
Custom Build - The Pink Ryft
Supporting Breast Cancer Awareness!
Check out this awesome custom build of the 1/10 scale 4WD Axial® RBX10™ Ryft™ by Sean Barrett! Sean created his unique "Pink Ryft" in support of breast cancer awareness. The immediately distinctive look was achieved using custom-painted panels and helmet details, plus a hand-dyed cage. Other additions include Pro-Line® shocks, Pro-Line Hyrax tires on 2.2/3.0 wheels, and Treal brand aluminum upgrades. Sean also upgraded the electronics with Spektrum™ equipment. Great work, Sean!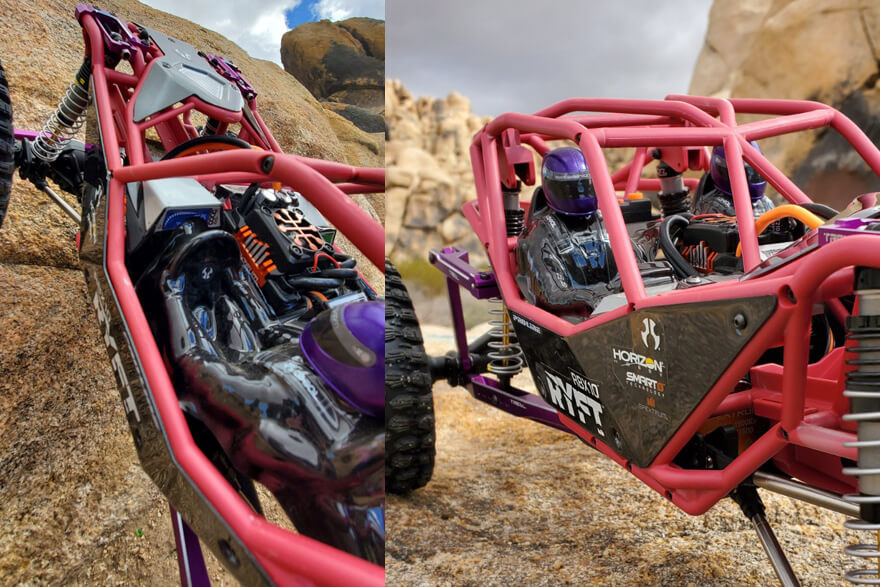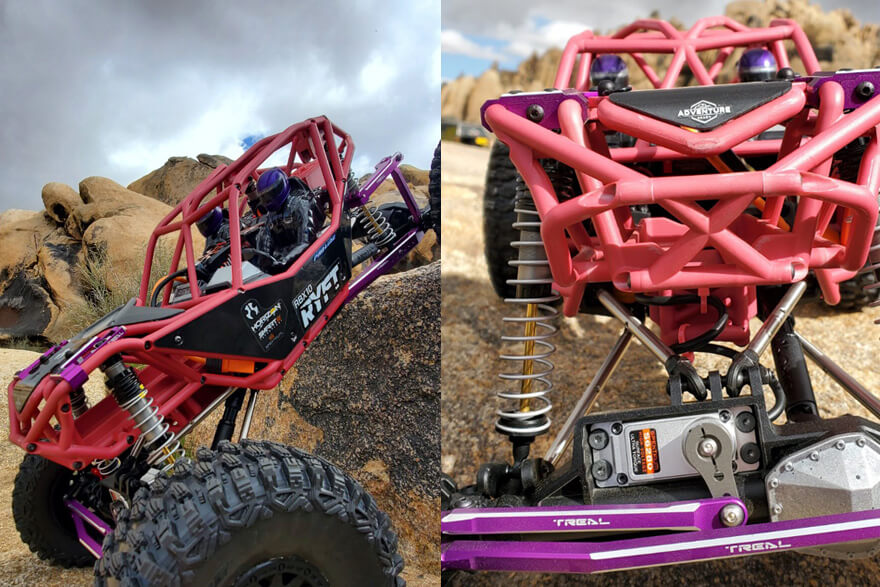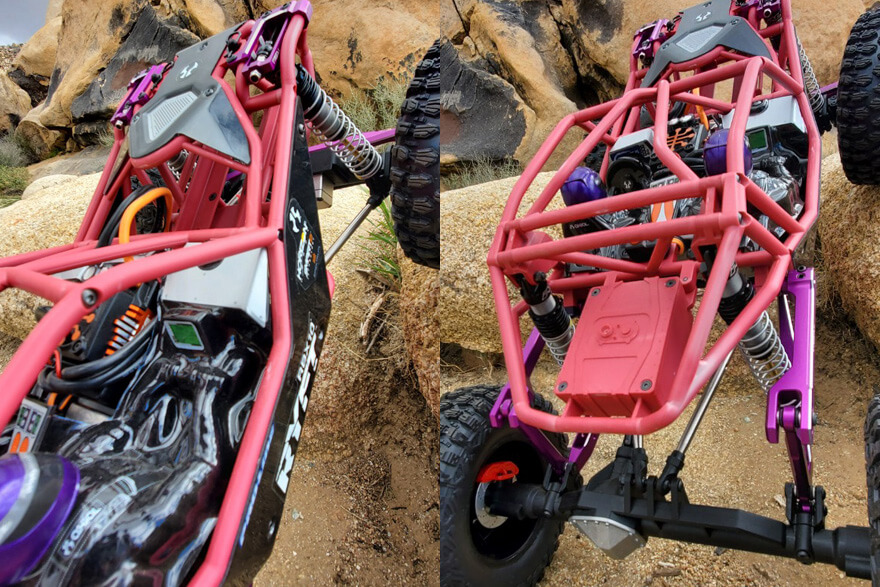 Follow @AxialAdventure on Social media and be sure to post your #myAxialAdventure post! We can wait to see where you go and what you do on your adventure!