Pro-Line Racing -
Item No.
PRO1020814
1/10 Class 1 Trencher G8 F/R 1.9" Crawler Tires (2)
Class 1 Legal 4.19" OD Trencher
Highly Detailed Connected Side Tread Provides Optimum Side-Hilling Performance
Inspired by Pro-Line's Popular All-Terrain Trencher Design
Tread Features Multiple Sipes and Multiple Levels for Incredible Tread Flex
Tires Made in the USA, since 1982
(2) Class 1 Trencher 1.9" Front/Rear Tires
(2) Foam Inserts
Overview
This is a pair of Class 1 Trencher 1.9" Rock Crawling Tires. The future of Class 1 Tire Performance has arrived with Pro-Line's  1.9" (4.19" OD x 1.49" Width) Trencher Tire! Inspired by Pro-Line's insanely popular all-terrain Trencher tread, this tire is ready for anything the terrain might throw at you. It features an extremely aggressive tread pattern with each tread block containing multiple sipes and multiple levels for incredible tread flex while still looking great on a Scale Rig. The highly detailed connected tread on the sidewall of the Trencher extends out for the next level of side-hilling performance that only slides out when you want it to!
The Class 1 Trencher is available in both our legendary G8 and our Super Soft Predator compounds, providing the performance you can depend on no matter your terrain conditions.
Lab Certified Select Compounds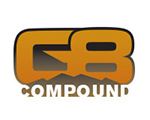 Specifically Designed for General Rock Crawling
Great Grip on a Variety of Surfaces
Ultra-long-lasting Rock Crawling Performance
Use for Warmer Temperatures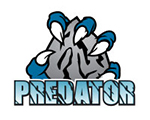 Specifically Designed for High Performance Rock Crawling
Provides Maximum Grip on Low Grip and Wet Surfaces
Super Soft Material Conforms to Any Surface
Use for Cooler Temperatures
Don't get left behind spinning your tires, claw your way to the top of the mountain with Pro-Line's Class 1 Trencher tires!
Please note: All tires & wheels are sold in pairs, unless otherwise noted
PRO1020814 | Class 1 Trencher 1.9" (4.19" OD) G8 Rock Terrain Truck Tires (2) for Front or Rear
Features
Class 1 Legal 4.19" OD Trencher
Highly Detailed Connected Side Tread Provides Optimum Side-Hilling Performance
Inspired by Pro-Line's Popular All-Terrain Trencher Design
Tread Features Multiple Sipes and Multiple Levels for Incredible Tread Flex
Tackle tough terrain in Scale Style
Available in G8 or Predator Compound
Tires Made in the USA, since 1982
Fits
1.9" Rock Crawling Front or Rear Wheels
Product Fitments
No results for your given fitment filters
PRODUCT SPECS
Package Type
Tires and Inserts
Track Surface
Rock Crawling
Wheel Position
Front/Rear
Insert Material
Open Cell
Product Height
4.19" (106 mm)
Quantity Option
2 in a package
Tire Compound
G8 (Soft Rock)
Inner Tire / Outer Wheel Diameter
1.9 in
Compound / Hardness
Soft Rock
Product Width
1.49" (38 mm)
Vehicle Type
Rock Crawler